Online Video Advertising – Make Online Video Work For You
Internet users have seen entire applications and services launched with video in mind, like Facebook Live, Periscope, Snapchat, and more. With more video content comes more video ads – but is every advertiser ready? Online video content is inescapable and expected to increase in popularity. Advertisers should focus on the opportunities online video has to offer.
Time Spent Online By Device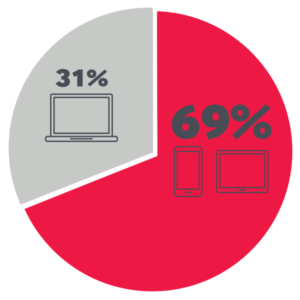 Source: ComScore US Media Metrix Multi-Platform, Dec '16, Total Internet Time Spent (MM)
Through real-time bidding, pre-roll video costs less, and is more interactive, than a TV commercial. When's the last time you clicked a TV commercial and ended up directly on the advertiser's website? By repurposing television commercials into 15- and 30-second time slots advertisers have instant pre-roll advertisements. However, commercials being repurposed need to be cut in a way that makes sense and shows the business's name and logo in the first frame (in case the ad is skippable by the viewer).
Still Not Convinced?
Here are some stats about online video ads measured in 2016 by the IAB, the ad tech industry's leading online advertising regulator.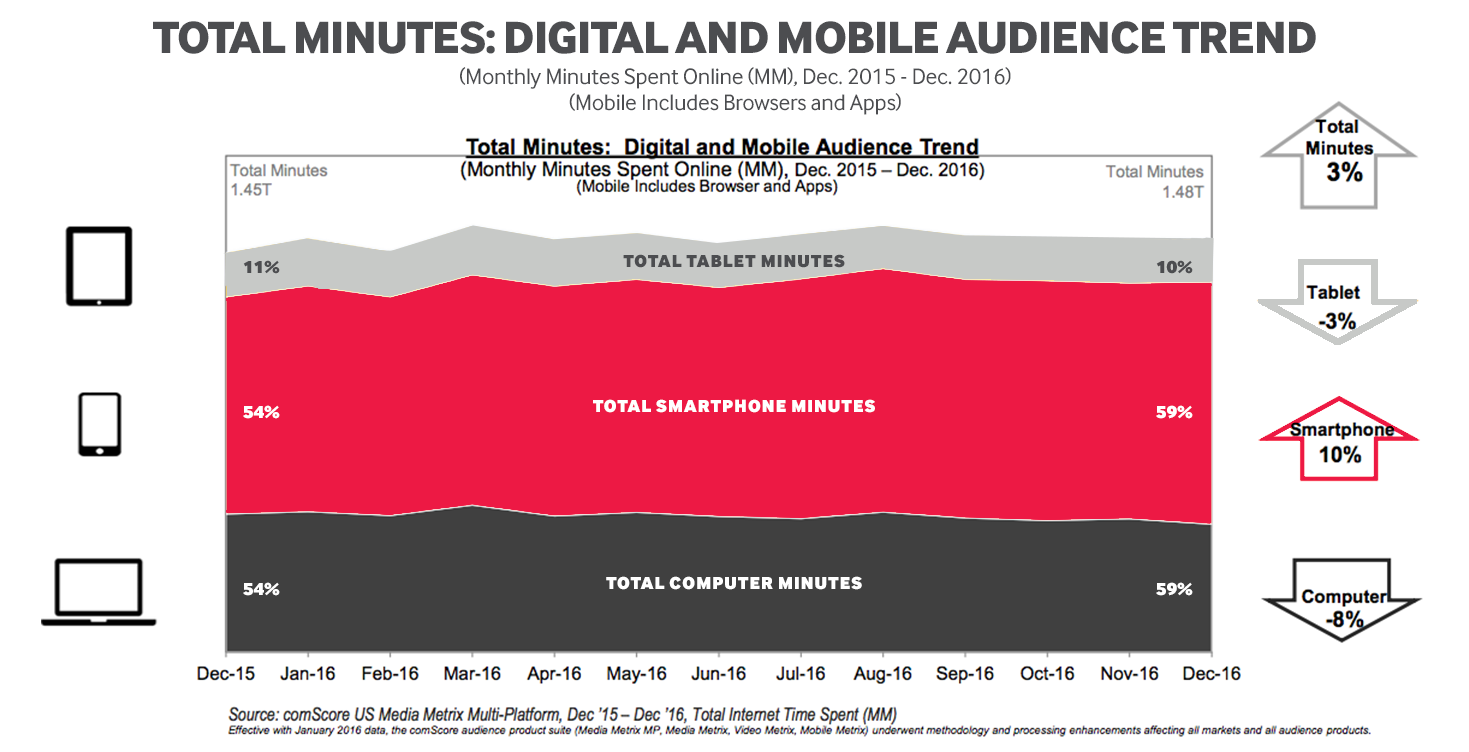 Video ad revenue is has increased 53 percent to 9.1 billion in 2016, compared to 2015. Of that 9.1 billion, 4.2 billion is mobile video ad dollars.
In December 2016, the IAB calculated 232 million Americans streamed 42 billion videos and 31 billion video ads for a total of 162 billion minutes.
Finally, in terms of devices used viewing all that video, over two-thirds of time spent online is on a mobile device. This statistic grew 65 percent from 2015 to 2016.
You don't have to become a viral Internet sensation, but it's in your business's best interest to explore what pre-roll video can do to increase your awareness and web traffic.
Need help getting started? Quantifi Digital is happy to help make online video work for you.