Prepare for Podcasts: Increases Expected for Mobile Advertising Media
Digital radio advertising (like Spotify and Pandora Radio) is poised to triple in the next year, but it's not the only digital audio format to increase in popularity. Podcasts are also expected to increase in adoption and consumption. In preparation for the increase in podcast inventory, the Interactive Advertising Bureau (IAB) released a "podcast playbook" to show advertisers the possibilities podcast advertising can offer.
Podcasts are episodic audio files listeners can stream or download to mobile devices. With topics spanning from book clubs, to history buffs, to fiction, mechanics, and more, niche audiences are flocking to podcasts to sustain entertainment needs for mobile lifestyles.
Within the podcast playbook, the IAB includes demographic information, podcast revenues, behavioral information and more. At a glimpse, podcasts have a lot to offer advertisers. Revenues are topping $220 million in 2017, and nearly a quarter of the U.S. population ages 12 and older subscribe to a podcast on a monthly basis, according to IAB research.
Podcast advertising offers an incredible opportunity to get in front of niche audiences. Not only is there strong audience availability, podcasting creates an ad environment where listeners are more likely to take part in the ads they hear and see displayed on their favorite podcasts. IAB research found podcast advertising resulted in two-thirds of listeners recalling brands they heard advertised and nearly the same number of ad-driven conversions.
Mobile-Driven Ad Environment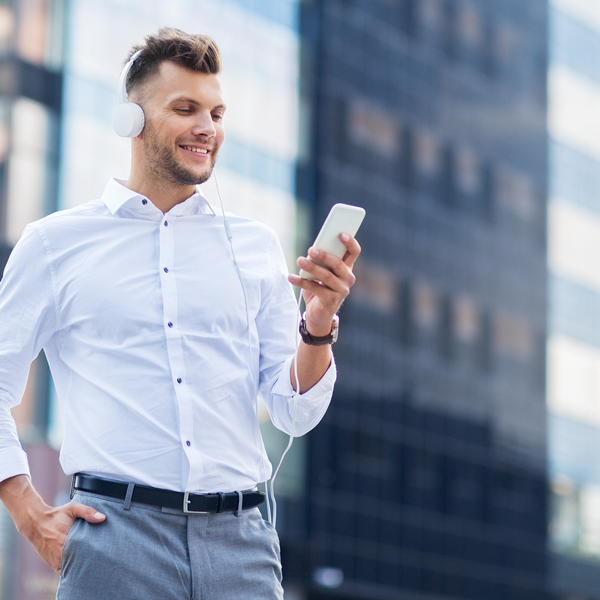 The podcast ad environment is exploding, but that shouldn't be surprising when looking at the medium in which podcasts are delivered: smartphones. Mobile ad technology is overtaking the ad market. Mobile advertising will account for more than 70 percent of digital ad revenue by the end of this year, according to eMarketer's forecast for 2017. In 2019, they predict mobile digital advertising will surpass traditional television ad spending. With mobile advertising replacing television, the former hearth of the home, we can see there is a shift in how audiences want to be reached. The forecasted change stresses audiences are on-the-go and must be reached where they are; if advertising is static it will fall on deaf ears. Mobile advertising efforts should be implemented now, and perfected, as it rapidly gains popularity across all mediums, apps, and streaming services.
Does your business want to start advertising on digital devices?
Give us a call.