Navigating the Social Realm
Social media advertising is becoming a must in your digital advertising efforts. The social media world is constantly changing making it hard to determine what platform, or mix of platforms, best suits your business objectives. The following statistics highlight today's top four social media platforms to help you navigate the social realm and lead you to greater marketing success.
Facebook represents a huge potential market for your social media efforts. Two billion people use Facebook every month, and with Facebook's targeting capabilities you can target the people who are right for your business.
Ad Revenue
Facebook blows all other digital properties out of the water when it comes to display ad spending and revenue, capturing 35.4 percent of the total $11.93 billion in U.S. display advertising spending. That leaves them with a whopping $6.8 billion in revenue.
Demographic
The most common ages of people on Facebook are between 25 to 34. Of all females using social media on the Internet, 76 percent are on Facebook; Of all males using social media on the Internet, 66 percent are Facebook users.
Targeting Options
Facebook allows you to hone in on your target audiences by selecting demographics, locations, specific interests, and behavioral data. You can also create look-a-like audiences based on data you've collected outside of Facebook, like email lists. Look-a-like audiences allow you to reach potential customers that are similar to your existing customer base. Facebook doesn't stop there. They also offer a "pixel," which is code that can be placed on your website to track conversions and traffic occurring as a result of your Facebook promotions.
Business Type
From small businesses to large corporations, Facebook can benefit any brand by: gaining more leads, lowering your marketing expense, reaching targeted audiences, building brand loyalty, increasing web traffic, and boosting SEO.
Twitter is 10 years old this year, making it one of the oldest social networking platforms. Twitter's 313 million monthly active users send more than 500 million Tweets out every day. Its users are actively discovering and interacting with businesses through this platform.
Ad Revenue
Approximately $1.15 billion in mobile ad revenue is projected in 2017.
Demographic
High school-aged teens are the most active age demographic on this social network with 42 percent of online youth ages 15 to 17 using Twitter.
Targeting Options
Twitter allows you to target by language, gender, interests, follower, device, and behaviors.
Business Type
Event centric brands geared toward a younger demographic see the most success from Twitter. However, all brands can benefit from this platform so long as they keep their feed updated and relevant to the Twitter audience.
Instagram is growing at a rapid rate. Recently, the platform added 100 million new users in six months to reach 600 million total users. Of those, 400 million log in every day. It's no wonder the number of advertiser on Instagram is also increasing rapidly.
Ad Revenue
From its Snapchat-like stories to opening up shopping features, Instagram has rolled out several new ad products this year. With these new features, they are on track to reach nearly $4 billion in revenue by the end of 2017.
Demographic
Fifty-five percent of all online 18- to 29-year olds in the U.S. are using Instagram. Twenty-seven percent of users described Instagram as their favorite social network – second only to Snapchat.
Targeting Options
Instagram has similar targeting abilities to its parent company, Facebook. You can target with demographics, locations, interests, and behaviors. Also like Facebook, you can also create look-a-like audiences.
Business Type
Businesses with the capabilities to produce high quality, aesthetically pleasing images of products and/or services see the most success with this platform.
Snapchat is the hottest new social platform, and lately, Facebook and Instagram have tried desperately to copy its features. The platform has moved from being shiny and new to being a platform that has long-term staying potential.
Ad Revenue
Snapchat's ad spending is expected to reach $935.46 million in 2017, giving them a forecasted revenue of $770 million for 2017.
Demographic
Snapchat is dominated by the young: 60 percent of users are under age 25, and nearly a quarter have not yet graduated from high school. The largest Snapchat age demographic is 18- to 24-year-olds, making up 37 percent of Snapchat users. However, users past their college years (25-34 year olds) should not be forgotten as they make up about 26 percent of Snapchatters.
Targeting Options
You can target by interests, demographics, locations, and devices when advertising on Snapchat. You can also create look-a-like audiences or use Snapchat's preset engagement audiences that target those people engaged in a certain topic.
Business Types
Business with products/services geared towards millennials and who have the capability of producing enough content to keep users engaged see the most success on Snapchat.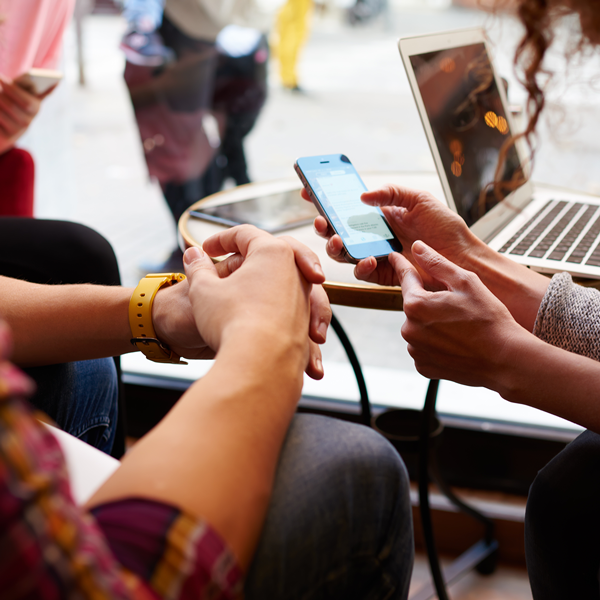 There is a platform out there, or maybe a few, that will help your business reach your marketing goals. We know it's easy to get lost in the social realm. If you ever need help – give us a shout! Our social media team will listen to your needs and provide guidance on strategy development, campaign planning, community engagement, ad buying/optimization, and provide in-depth reporting.